E-Bike Subscription by CIRGO
Your way to Cruise around town
Ride anywhere from £2.24 per day

3-month Plan
Pay Monthly, 3 months commitment + £99 onboarding fee
from £2.24 per day
Fully insured against theft & accidental damages

Cycle rescue cover includes punctures

Peace of Mind with maintenance included

FREE UK mainland courier delivery1
or
In-person collection available in Midlands or London
30 Days Rolling
Pay As You Ride, cancel anytime + £99 onboarding fee
from £3.27 per day
Fully insured against theft & accidental damages

Cycle rescue cover includes punctures

Peace of Mind with maintenance included

FREE UK courier delivery1
or
In-person collection available in Midlands or London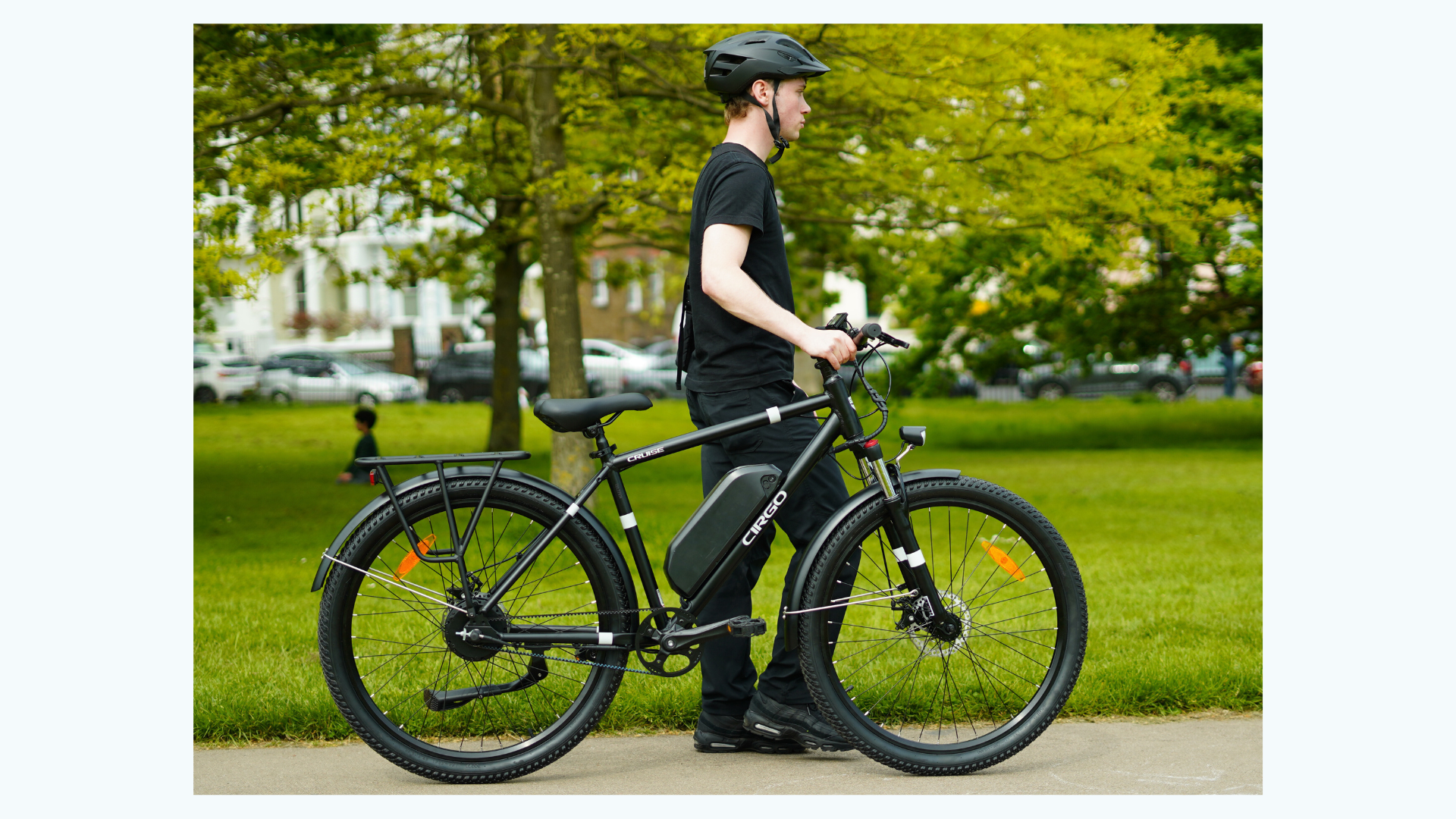 Now please take a look at the important stuff
Let's kick off the subscription
Manage my account and billings

Discover quick answers to common queries about the Cirgo Cruise E-Bike Subscription:
About the Bike: Get insights into the bike's condition, usage, and customisation options.

Riding Details: Find out when and how you can ride your e-bike, along with size options available.

Returning the Bike: Learn how to return the bike after your subscription ends and how to cancel if needed.

Security Measures: Understand locking procedures, theft prevention, and steps to take if the bike is stolen.

Charges & Coverage: Explore the fees, excess amounts for damages, and what's included in your subscription.

Maintenance & Extensions: Get informed about maintenance responsibilities, extending your subscription, and possible customisations.

Accessories & Support: Find out about accessory inclusions, contacting customer support, and purchase options post-subscription.
1 An additional £45 delivery charge is applicable to the addresses in Scotland, Wales and Northern Ireland.